Cilantro Mayonnaise - South Beach Diet
L. Duch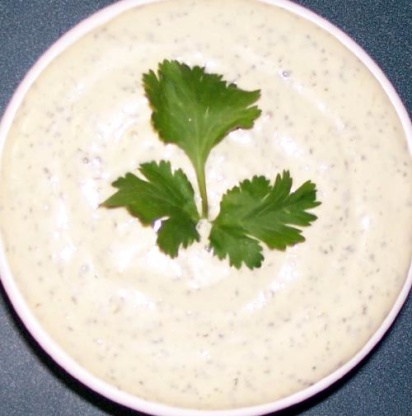 From the South Beach Diet book. You can use this as a dip or salad dressing. It's great on lettuce wraps, and as a condiment for chicken or fish. Very good with salmon. It's also very fast and easy to prepare. NOTE to you South Beach Dieters - this is right out of the book. You can use reduced fat, but not fat-free mayo. Fat-free has too much sugar.

OMG ! My nephew made this last night and put it on cheeseburgers! Sublime ! I want to try it on fresh burgers off the grill with garden tomatoes and lettuce! This is so fresh tasting.
Put all ingredients in a blender.
Blend until smooth.
Store in the refrigerator.