Cilantro-Lime Vinaigrette or Marinade
jrusk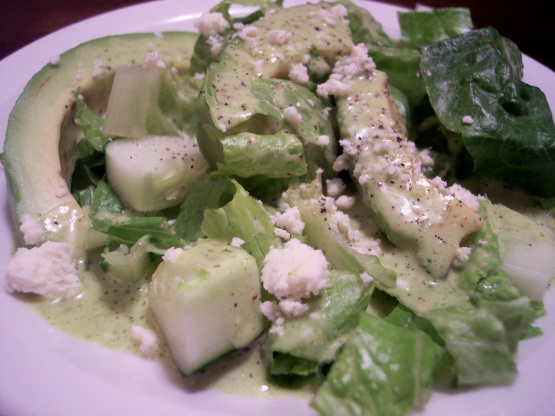 Recipe using Good Seasons Italian Seasoning Mix from the side of the box! Placed here for safe keeping. States it is excellent as a salad dressing or as a marinade for chicken, flank steak, fish or shrimp.

Top Review by jrusk
I used this as chicken marinade for grilled soft tacos...squeezed extra lime on top...I was asked to use this again. MY favorite is as salad dressing. I've made this 3 times and tweeked to my tastes by adding extra lime, water, rice wine vinegar and cilantro. I drop in one glove of garlic and use my immersion blender. Awesome and beautiful dressing. Thanks so much for posting this.
Whisk together all ingredients.
Serve atop greens, avocado, tomato and shrimp for a fabulous salad or use as a marinade with chicken, flank steak, fish or shrimp.