Cilantro Cream For Fish Tacos
ChefLee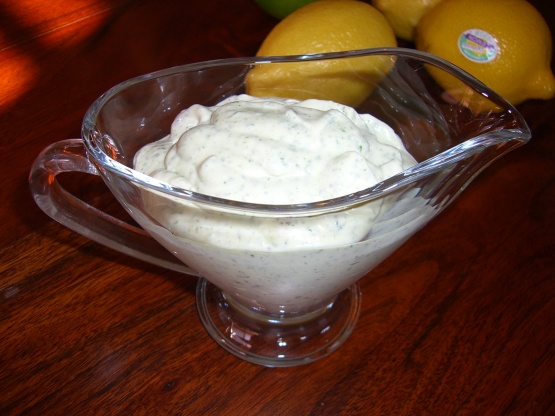 Here is a delicious sauce for fish tacos! From Bon Appetit.

Never again will I use plain old sour cream on my Mexican dishes! This was simply delicious! I know that the recipe says that the sauce is for fish tacos, but I had some leftover taco meat from last night's dinner, so I used it on ground beef. Thanks for a great idea Bev!
Puree cilantro, creme franche, and lemon juice in blender until smooth.
Season to taste with salt and pepper.
Refridgerate at least 30 minutes to allow flavors to blend.
(Can be prepared 1 day ahead. Cover and keep refridgerated.).