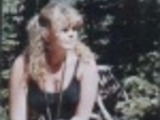 Good for a quick lunch with a fresh taste for cilantro lovers. Pretty and colorful.
Directions
Combine oil, lime juice, cilantro, cumin, salt and red pepper flakes in a jar with a tight fitting lid.
Shake well.
In a large bowl, combine the lettuce, chicken and tomatoes.
Drizzle with cilantro dressing.
Toss to coat.
Most Helpful
This is wonderful! I like this dressing so much that we are going to try it on a Chef's salad, the kind with ham, turkey, roast beef and cheeses. Thanks for the recipe, Karen! :o)

This is a great recipe to make when you dont want to heat up the house by cooking! Everyone loved this salad - we used more than 4 cups of lettuce for 4 people - and there was certaintly none left!
This recipe could have used a little more flavor. Next time I'll add more cilantro, cumin and red pepper flakes.