Cilantro and Yogurt Sauce
awalde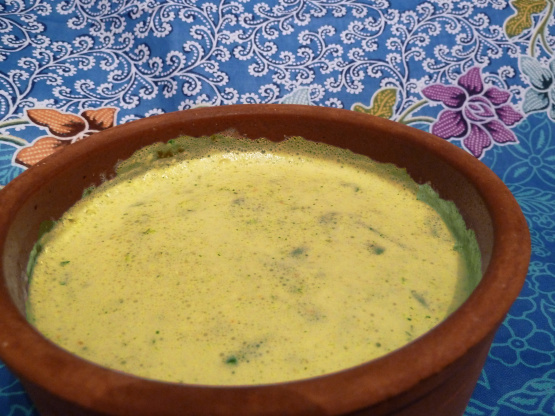 A great condiment to temper the spicy foods of India or Greece. Wonderful sauce for stuffed pita pockets, too.

Top Review by awalde
This sauce is really delicious. I was lucky to have enogh cilantro in the freezer. Mint I have still a small quantity... but the winter is coming soon!
I used a very thick Turkish yogurt that after blending turned out quite liquid. Next time I would blend only a small quantity with the herbs and add the remaining yougurt folding it under the spiced one with the fork.
Would fit as salad sauce as well. I recommend this for Middle Eastern dishes!
Thanks a lot!
In a blender or food processor, combine the cilantro, mint, jalapeño, garlic, cumin and lemon juice and puree to a paste. Add the yogurt and puree until smooth. Season with salt. Allow at least an hour for the flavors to meld.
Make Ahead The sauce can be refrigerated for up to 2 days.