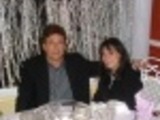 Come fall, it's apple-picking time, and also time to get fresh-pressed apple cider! Cider is not just for drinking, but for adding fall flavor to your menu. Braising the cabbage in cider gives it a light, but distinct, apple flavor.
Directions
Melt butter in large pot over medium-high heat. Add onion; saute until beginning to soften, about 5 minutes. Add cabbage; saute until slightly wilted, tossing frequently, about 6 minutes. Stir in apple cider. Reduce heat to medium; cover and cook until cabbage is tender, stirring occasionally, about 6 minutes. Uncover; simmer until almost all liquid in pot evaporates, about 3 minutes. Stir in vinegar. Season with salt and pepper.
Reviews
Most Helpful
The cabbage came out still a little crunchy and nice. I would have liked a little more apple flavor here. I used cider and organic apple cider vinegar with the 'mother'. A little grated or thinly sliced apple here would probably be very nice and add just the right touch. The onion seemed a little too pronounced here so next time I think I will use a little less of that. Thanks for a great recipe Jackie!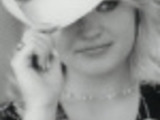 This was great! So simple and tasty. :) I have to say that I was skeptical while cooking -- I kept taking little tastes and thought the flavor was kind of plain. But when I added the vinegar and some salt and pepper at the end, that totally made it! My husband went back and got a bowl full for seconds. Can't argue with that!
I really enjoyed this dish - it is a nice spin on a classic dish we make regularly in our house. Normally we just make "fried cabbage" using nothing but the cabbage, onion and salt and pepper (once in a while bacon). This gave it a nice zip. Thank you for another way to serve a terrific - and overlooked veggie. **Made for Beverage Tag 2008**