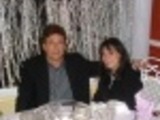 Come fall, it's apple-picking time, and also time to get fresh-pressed apple cider! Cider is not just for drinking, but for adding fall flavor to your menu. Braising the cabbage in cider gives it a light, but distinct, apple flavor.
Directions
Melt butter in large pot over medium-high heat. Add onion; saute until beginning to soften, about 5 minutes. Add cabbage; saute until slightly wilted, tossing frequently, about 6 minutes. Stir in apple cider. Reduce heat to medium; cover and cook until cabbage is tender, stirring occasionally, about 6 minutes. Uncover; simmer until almost all liquid in pot evaporates, about 3 minutes. Stir in vinegar. Season with salt and pepper.
Reviews
Most Helpful
The cabbage came out still a little crunchy and nice. I would have liked a little more apple flavor here. I used cider and organic apple cider vinegar with the 'mother'. A little grated or thinly sliced apple here would probably be very nice and add just the right touch. The onion seemed a little too pronounced here so next time I think I will use a little less of that. Thanks for a great recipe Jackie!

Excellent flavor! Not braised as long as southern style braised cabbage, this is like a cross between braising and stir-fry and the flavor is nothing like boiled cabbage. The vinegar and cider give it is nice little zip. Made for CQ15.

This is such a simple recipe, and is similar to pickled cabbage, but it has far more subtlety and finesse. I think this recipe has that elusive quality they call umami. It almost tastes like meat (which is high praise from me!)