twissis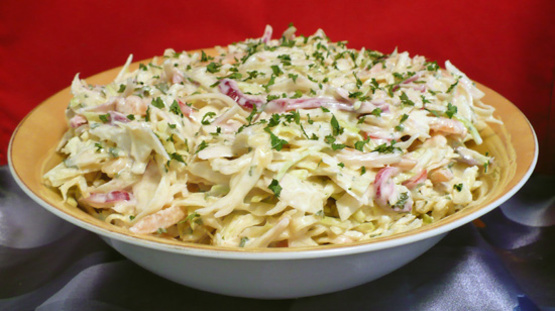 A twist to your ordinary coleslaw--very tasty. You could shred your own slaw mix as well instead of buying the already mixed. I haven't tried this yet, but it sounded really good. I found this on the cooksrecipe.com website.

*This is truly fantastic* ! I planned using a bag mix, but none could be found so I made my own using 1/2 of a lrg head of cabbage, 1/2 red onion, a sml amt of red bell pepper I needed to use + carrot matchsticks I cut from baby carrots & blanched. I made this a dy ahead of planned service & recommend that to max flavors. I *had* 2 fave coleslaw recipes (1 my own, but both what I call specialty slaws) & this recipe just joined them. Low-cal, low-fat & great taste! Thx for sharing your recipe w/us. :-)
Whisk together chutney, mayonnaise, sour cream, cilantro and lime juice in small bowl.
Combine onion and coleslaw mix in large bowl.
Top with chutney mixture; toss to coat.
Refrigerate for 1 hour before serving.