lazyme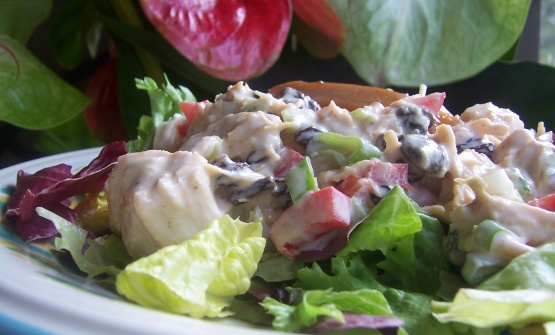 A simple yet tasty chicken salad, from Make a Difference with Dole.

Don't know where my mind has been, but here's another recipe I'd made [actually twice, now!] & forgot to review! This was one of the first recipes I'd made using mango chutney, & it turned out to be a great-tasting [different, yet!] chicken salad, & it's a recipe that I'll be keeping to make again! Many thanks!
Toss chicken, bell pepper, raisins, celery and onions in large bowl.
Stir mayonnaise and chutney in small bowl until blended.
Add to salad; toss to evenly coat.
Serve at room temperature or chilled.
Line 4 individual plates with lettuce leaves; top with salad.