Churros (Mexican Crullers)
Prep 20 mins
Cook 10 mins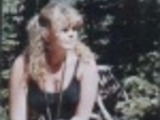 Yummy Mexican snack or dessert. Add cinnamon to the sugar for a different taste after they are all cooked. Children love these.
Directions
Bring water, sugar and salt to boil.
Remove from heat.
Stir in flour all at once and beat until smooth.
Beat in eggs one at a time until mixture is smooth.
Spoon mixture into a pastry bag fitted with a large star point.
Pipe 3 inch strips onto waxed paper or floured surface.
Add lemon peel to fry fat and heat to 375 degrees.
Fry churros a few at a time for 3 to 4 minutes or until golden, turning as necessary.
Drain on paper towels.
Roll in sugar.
Most Helpful
I'm a Spanish teacher and have been looking for a good and easy churros recipe my students can have to make their own churros. This one is great for that. I did have one problem with the recipe. I piped the churros on wax paper and had problems with them sticking to the paper. Next time, I'll try piping them on a floured surface.

These were very tasty and the children loved them. I sprinkled flour onto the wax paper and that prevented most of the sticking. They took a little more prep work than I usually care to do, but it was certainly a good treat for the family.

I rated this recipe before by mistake! I tried it this time in place of the one I thought I had made and although the cooked texture of the pastries was good the dough was too runny. They turned out like little yummy pancakes but I wont try again due to the consistency. Maybe I did something wrong. Sorry.