ChefLee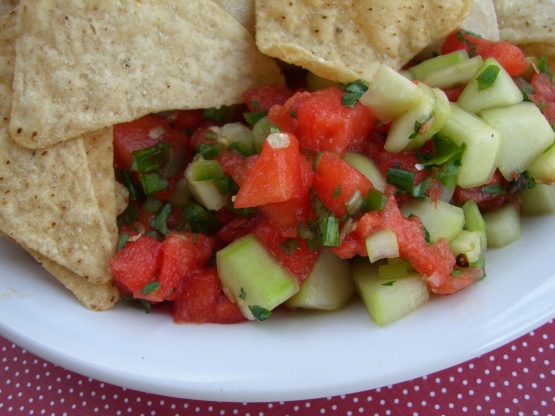 this is just so great with grilled shrimp. Its a must try.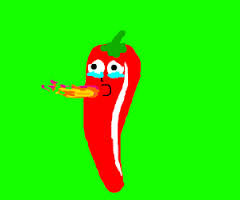 So yummy and refeshing!!!! We have a cool Mexican restaurant here in Arizona that serves watermelon salsa and all kinds of other fruit salsas and this is pretty similar to their recipe. I served this salsa with chips and recipe#225210 by Karen in OC. I loved this salsa, will make again!!!
Cut watermelon into 1/2 cubes. Cut the cucumber into 1/2 cubes also. Thinly slice spring garden onions. Mince jalapeno pepper.
Cut with a small paring knife the peel and white pith away from the fruit of the lime. Cut lime into 1/4 inch size pieces.
Place the lime into a medium sized bowl. Along with any of the juices.
Add all the other ingredients and stir gently to blend.
Season with salt and pepper.
Cover and refrigerate at least 30 minutes. Can be done up to 2 hours ahead. Serve chilled with grilled fish.