Chunky Turkey Soup, Mediterranean Style
Olive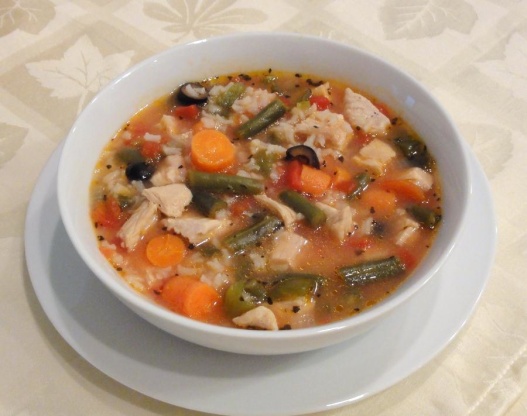 A delicious soup recipe that I got out of a1990's cookbook called, Live Long and Healthy.
In a large stockpot, heat the oil over moderate heat.
Add the onion, green pepper, and garlic and sauté, stirring occasionally for 5 minutes.
Stir in tomatoes, chicken broth, water, carrots, rice, and basil. Heat to boiling, then reduce heat; cover and simmer for 15 minutes.
Add the green beans, black olives, turkey and salt and pepper. Cook uncovered for about 5 minutes or so until soup is heated through.
Serve with garlic sticks or crusty bread.