Chunky Tuna Salad Roll-Ups
PaulaG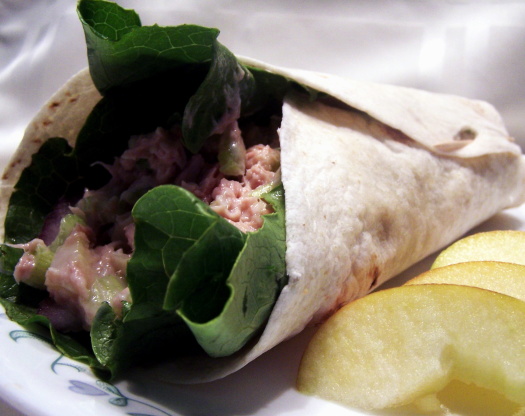 Top Review by PaulaG
This is a delicious wrap. There is no way that I could get 4 out of the mixture. I made 3 generous wraps. The lemon yogurt adds the perfect moisture for the tuna salad. This would also be good with some toasted pecans tossed into the mixture. A definate keeper.
Mix all ingredients except tortillas, lettuce and red onion.
Layer tortillas with lettuce and red onion.
Fold up bottom third of each tortilla; roll up tortilla to form cone shape with folded end at bottom.
Secure with toothpick.
Spoon tuna mixture into center of each tortilla cone.