Pumpkie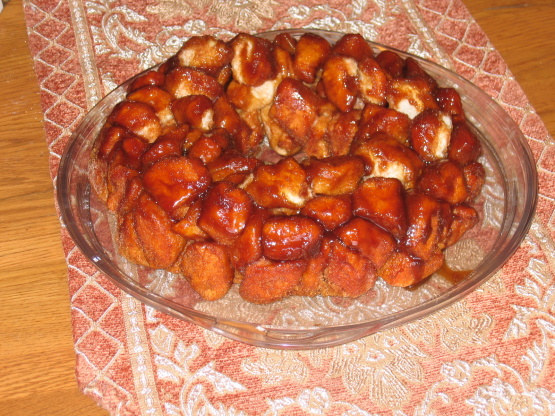 My mom used to make this when I was younger. Kids love the way it looks and that they can eat it with their hands.
Separate biscuits; cut each biscuit into 4 pieces.
Mix cinnamon and sugar in a bowl coat each piece of biscuit and pile into a bundt or tube pan.
Heat margarine and brown sugar until it is melted; pour over the biscuits.
Bake at 350°F for about 20 minutes.
When it has cooled, unmold onto plate.
Pull apart to eat.