Calee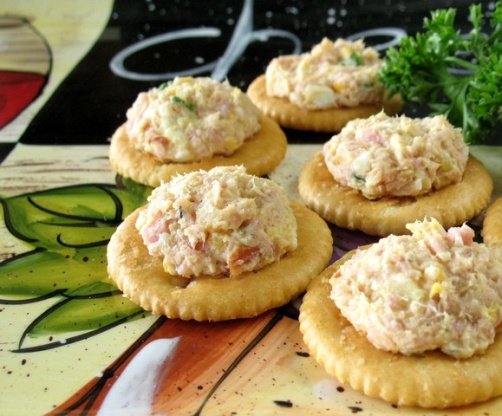 If you like chunky spreads, this is a great way to use up left-over ham. Can use chicken, turkey, or tuna. Excellent for bread sandwiches, pita pockets or spread on crackers. Cook time= Chill time.

This is also wonderful made with left over salmon.
In mixing bowl, combine all ingredients to blend.
Chill for about 10 minutes.
Cover and refrigerate left-overs.