gertc96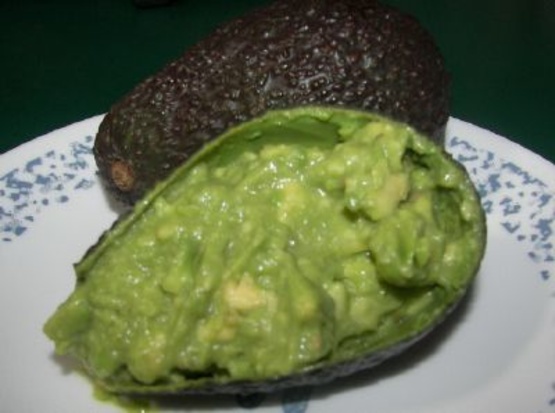 This is 2 ingredients for quick salsa. Use the salsa with heat that you enjoy. Green salsa is basically made with chilies, spices, onion, and garlic. So this method makes this quick and easy to prepare.

This was very good.... I loved how quick and easy it was to put together.... I used two avocados and about 3 1/2 Tbs. of green chili salsa.... I was worried about the heat factor at first, but this was really good..... We ate this with Recipe#296222 #296222 and it was great.... Will be making again.....
In a bowl squeeze the avocado out of the skin add the salsa and mix with a fork to desired chunkiness.