Chunky Garden Tomato Salad
Parsley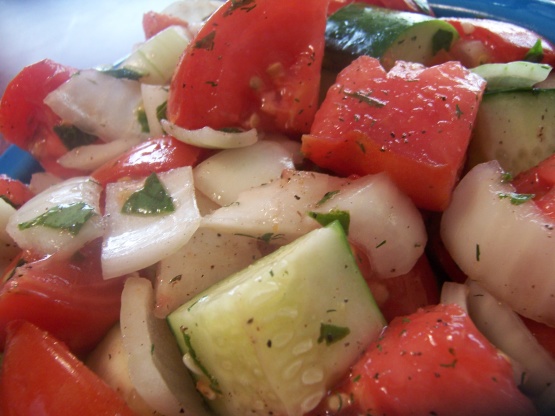 A simple refreshing salad using GARDEN tomatoes. Supermarket tomatoes just don't work.

As lvs2cook said, I could eat the whole bowl by myself. I make one similiar to this but your's is much better than the one I make. This is by all means a keeper.
In a large bowl, toss together the diced tomatoes, cucimbers, onion and chopped basil; set aside.
In a small bowl, whisk together oil, red wine vinegar, salt, pepper, dill weed and sugar.
Pour the dressing over veggie mixture and gently toss to coat.
Chill before serving.