Parsley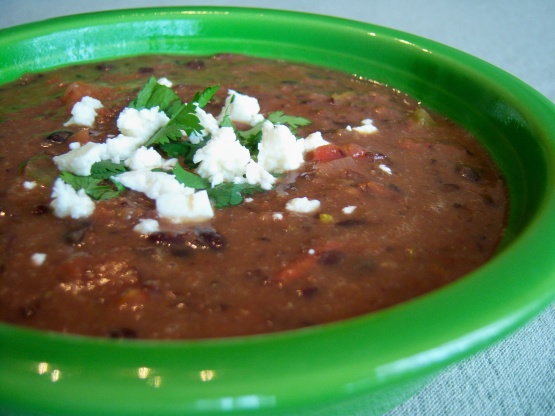 A delicious black bean soup that is not overly spiced.
Heat oil in a Dutch oven or large saucepan over medium-high heat; stir in onion and celery, and cook, stirring occasionally, 4 to 6 minutes or until onion is softened.
Stir in beans, tomatoes, chili powder, cumin, salt, pepper and water; cover and bring to a boil, then reduce heat and simmer 10 minutes.
Transfer 3 cups beans and liquid to a food processor and process to a coarse puree.
Return puree to pot, stir in vinegar, heat thoroughly and serve.