ChefLee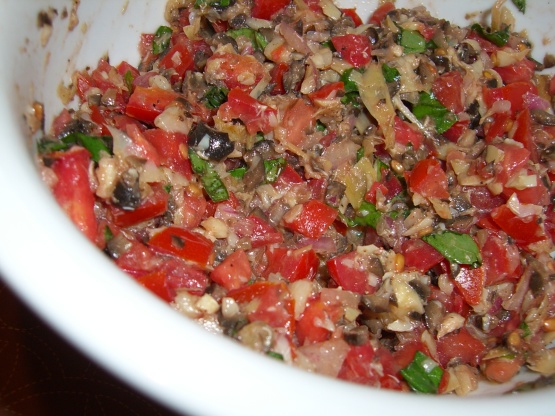 Very quick and easy recipe to make. You can serve this with tortilla chips, crackers or over grilled chicken.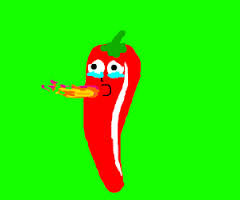 This is a fabulous artichoke salsa!!!! I used sliced black olives and Cara Mia brand marinated artichokes. I ran the artichokes, olives, onion, and garlic in my food processor on pulse then I hand chopped the rest of the vegetables. The flavors are so wonderful in this and the garlic just enhances all of these ingredients!! I absolutely love this dip, will definitely make again and again!!!
Drain marinade from artichokes into bowl. Chop artichokes, olives and red onion. Chop tomatoes. Place vegetables in a bowl.
Place garlic into a bowl. Snip basil and add to vegetable mixture; mix gently. Season with salt and pepper.
To serve, spoon salsa into bowl lined with lettuce leaves; place inches.
center of serving plate. Surround with tortilla chips.