eabeler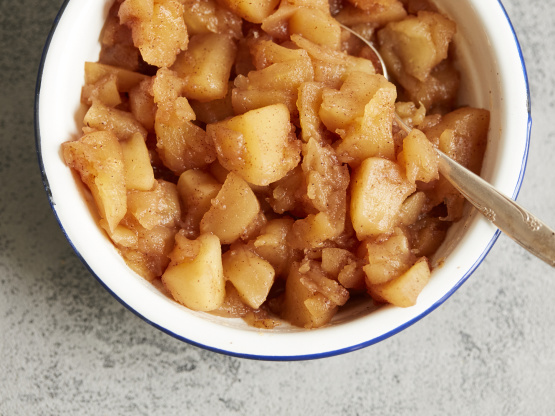 Much better than canned! Can be eaten as a side dish.....or served over vanilla ice cream.

Thank you! I was very satisfied with the recipe and love the cocept. I did make one alteration...I did not use a crock-pot/slow-cooker. A rice cooker was used instead and it worked great. Living in SE Asia the rice cooker is more accessible for me. <br/><br/>Results: The applesauce cooks faster, but you do have to watch the water content. My rice cooker has a glass lid so monitoring is not an issue.
Put all ingredients in crockpot.
Cover and cook on low 8 hours.