Chunky Apple Molasses Muffins
Boomette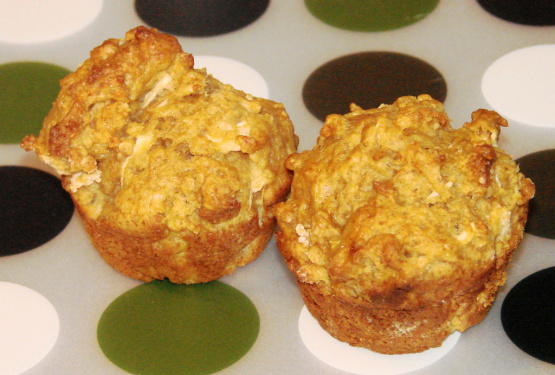 From "Grandma's Home Cooking" booklet - a favorite of the Washington Apple Commission. I love molasses in baked breads and cookies and the addition of the apple really sounds wonderful.

I did substitute applesauce for the oil. They turned out good. I was able to get 12 muffins out of this recipe.
Heat oven to 450 degrees F. Lightly grease eight 3-inch muffin pan cups. In large bowl, combine flour, sugar, baking powder, cinnamon, and salt. Add apple and stir to distribute evenly.
In a small bowl, beat together milk, molasses, oil and egg. Stir into dry ingredients and mix just until blended. Fill muffin pan cups with batter. Bake 5 minutes. Reduce heat to 350 degrees. Bake 12 to 15 minutes longer or until centers of muffins spring back when gently pressed. Cool in pan 5 minutes. Remove muffins from pan; cool slightly. Serve warm.