Christopher's Favorite Stuffed Potatoes
Nimz1466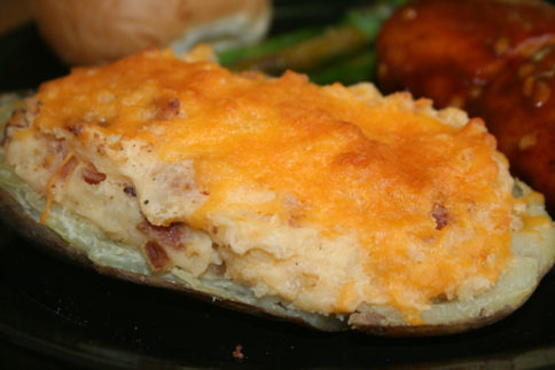 This is a recipe I created for my son many years ago.
Cut the already baked potatoes in half lengthwise when cool enough to handle and scoop out pulp and put into large mixing bowl.
Mix bacon and onion together and cook until bacon is well done.
Add milk to room-temperature cream cheese and stir to get creamy consistency.
Add bacon and onion mixture, cream cheese mixture, and 1 cup of the cheddar to the bowl of potatoes with salt and pepper. Stir to mix well.
Stuff the mixture back into the potato shells. Sprinkle remaining cheddar over top.
Bake in a 350 oven approximately 30-45 minutes.