Juenessa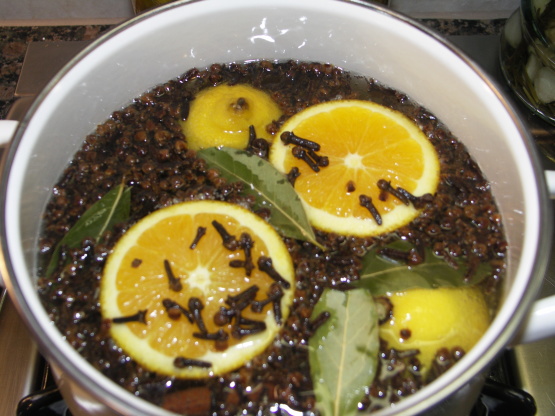 Makes the house smell wonderful. Use a old pot--one you won't be using for food again.

Top Review by Pneuma
oh, my! sooo good! I used an old pan in this, and while it's heating, I spooned some of it with an orange & lemon slice for my oil burner. It smells like those of expensive vials of oil perfumes. Now I don't have to spend that much! It covered the scent of burnt smoke from the oven after I baked. Thank you very much! Perfect! *all praises*
Combine all ingredients in a saucepan.
Bring to a boil.
Simmer as long as desired.
Check water level often & add more water as needed.
Can store in refrigerator & re-used.
Add more spice & fruit if needed, along with water.