Christmas Salmon Party Roll
DebS 2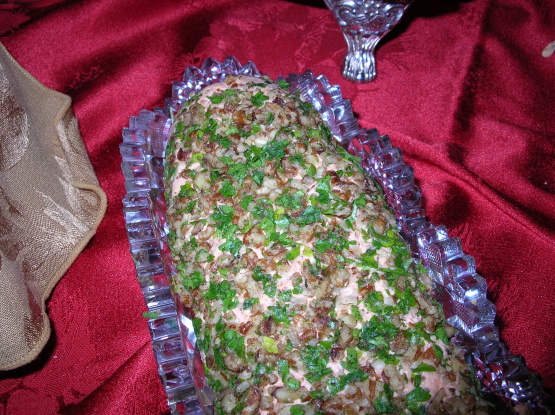 This appetizer can be used any time of year, but the parsley makes it especially attractive at Christmas.
Drain salmon, flake with a fork.
Add cream cheese, lemon juice, onion, and horseradish.
Mix well and chill several hours.
Shape into a log.
Combine pecans and parsley and mix well.
Roll log in pecan mixture and chill several hours.
Serve with crackers.