Pamela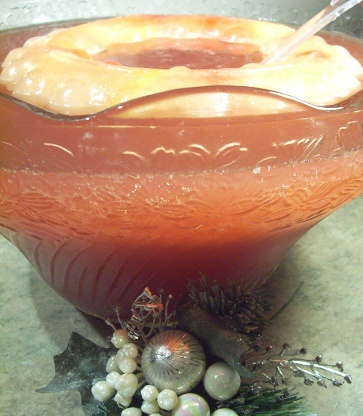 Amazingly simple and tasty! I made it for a gathering of 20 and was a little concerned when I saw how much punch the recipe made -- I thought we'd be drinking punch all week. Instead, it was polished off in an hour and a half, every bit of it. It has great flavor and great zing. What a terrific recipe!
2

quarts cranberry juice

2

quarts lemonade

2

quarts pineapple juice

2

quarts carbonated lemon-lime beverage or 2 quarts ginger ale (or less)
Pour all of the juices together in a big punch bowl.
Add enough soda to give the punch a kick, but not so much that the flavor of the juices is diluted.