Prep 30 mins
Cook 30 mins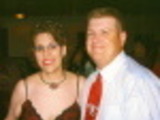 These little guys are soooo cute for parties, luncheons, etc.
10 ounces maraschino cherries, with stems
14 ounces Oreo cookies
11 ounces Hershey chocolate kisses
2⁄3 ounce red decorating gel
sliced almonds
11 ounces semi-sweet chocolate chips
2 teaspoons Crisco shortening
Directions
Drain cherries well and count them.
Unwrap an equal amount of chocolate kisses and carefully remove one side of the chocolate cookie from the Oreo, leaving the cream filling on the other side. (Save plain side for another use.).
Melt the chocolate chips and shortening in the microwave and stir till smooth.
Dip the cherries in the chocolate, shake to remove excess.
Set the cherry on the flat side of chocolate kiss, and then position them on cream side of the Oreo with the stem hanging over the edge.
Position 2 sliced almonds for ears.
Use red gel for eyes.
Keep the chocolate warm by setting it in a bowl of warm water.
Line cookie sheet with wax paper to set the mice on as you put them together. When you get them all done, let them set for a few minutes before decorating.
To make holly leaves - draw a "v" on each side of the red berry.
For the leftover melted chocolate and plain half of Oreos. Dip each Oreo in chocolate and either sprinkle coconut or chopped nuts on them.
NOTE: You could use cherries without stems and substitute chow mein noodles for the tail.
Most Helpful
I made 50 this past Christmas...adorable. Even the adults loved them.

Very cute! I found these in a Taste of Home magazine. Slight change: I used chocolate bark instead of chips (didn't need the shortening either when used the bark) and instead of using red gel for the eyes, I dipped a toothpick in the melted chocolate and dotted eyes onto the chocolate kisses (held better than the gel, which slid off; the chocolate dried faster too). Very time consuming but worth it for the holidays!

Very cute! I will do this every year. I also think it would be cute to use the mice as decoration on a cake.