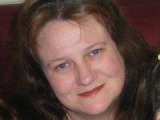 ok my kids hate copha and cherries so the only way i could make them a white christmas kind of slice was this way. and they loved it.
4 (60 g) Mars bars
80 g butter
6 cups rice bubbles
1 (200 g) packet gummy frogs (red and green ones)
200 g melted chocolate, to drizzle
Directions
cut up mars bars and put in a microwavable bowl with the butter and melt.
(keep an eye on it as it melts quite quickly. u only need a minute or two).
cut up frogs ( small pieces) and put with rice bubbles into a bowl.
add the mars bars mixture to the rice bubbles and frogs and mix through until.
all the rice bubbles are covered.
put in the fridge chiller for at least an hour
take out and drizzle with melted chocolate.
put into fridge for 30 minutes
take out and cut into slices.
i hope you enjoy this as much as my kids do :)
merry christmas.
Most Helpful
Mars bar slice is always a winner and with the frogs it can only get better, I use Cadbury's Dairy Milk when I melt the chocolate. Thanks for a great idea.
For North Americans contemplating what "Rice Bubbles" are, they are Rice Krispies in N. America. Looking at newly posted recipes, I came on this one and had to do a search on that, just so I didn't lay awake wondering just what the heck a rice bubble is, lol, so thought I would share the info.