Christmas Gumdrop Cookies
Pamela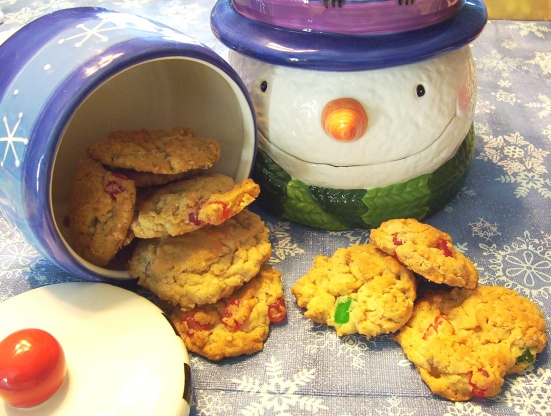 I received these as part of a Christmas Bake Exchange and my kids loved them.

These were pretty good. I liked all the colors in the cookies made by the gumdrops. Looked good on my trays!
Heat oven to 375°. Lightly grease cookie sheets.
In a large mixing bowl, combine sugars, butter, shortening, egg and vanilla. Beat at medium speed until light and fluffy.
Add remaining ingredients, except gumdrops, and beat until a soft dough forms. Then add gumdrops.
Drop dough by heaping teaspoons 2-inches apart on prepared baking sheet.
Bake 7-10 minutes or until golden brown. Cook for 1 minute before removing from cookie sheets. Cool completely before storing.