Christmas Eve Tortiere (Joan's Pork Pie)
dgaspar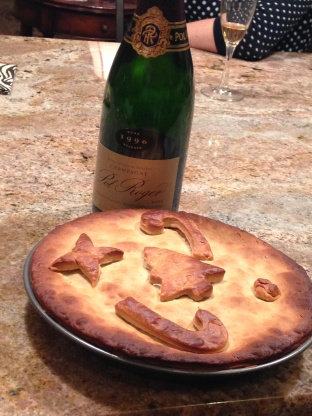 Served with apple sauce and a green salad. Traditional Gaspar Christmas Eve dinner.
Boil and mash the potatoes.
Combine pork, onion, garlic, mace, sage, clove, pepper and brown meat.
Add stock and simmer until most of liquid absorbed.
Add additional salt and pepper to meat mixture to taste.
Combine potato and meat mixture and let cool.
Preheat oven to 375 degrees.
Fill pie crust and add second crust to cover. Crimp edges and use any leftover crust for holiday decorations.
Slit top crust to let out steam.
Bake 60 minutes at 375 degrees.