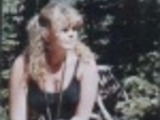 Rich and attractive for any party....not just Christmas.
Directions
Combine the first seven ingredients in a bowl and mix well.
Shape into 2 balls.
Roll in the pecans.
Cover and chill.
Remove from refrigerator 15 minutes before serving.
Serve with crackers.
Reviews
Most Helpful
I cut the recipe in half, used green onions instead of peppers, and rolled it in walnuts instead of pecans. I thought it was great!
Really excellent recipe! I've been searching for a cheese ball recipe and this turned out great. I halved it and made one very nice ball, enough for a party of 10 people. I refrigerated overnight, then rolled in the toasted pecans 30 mins before serving. With the red and green ingredients, it really does look like Christmas.
love this cheeseball recipe! I make it into one big ball & use green onions instead of peppers.