Christmas Brunch, "Do Ahead" Eggs Benedict
Prep 25 mins
Cook 40 mins

I have made these Christmas Eve morning and served them for Christmas Brunch. The eggs have still been soft centered. The original recipe is from "Company's Coming for Christmas"
Directions
Arrange muffin halves, cut side up in a 9x13" oven proof pan.
Fry bacon until very crisp and soak off fat with paper towel.
Place 2 slices on each muffin half.
Poach your eggs until just set and carefully lift the eggs and place one on each muffin half.
Sauce-----------------------.
Melt 1/4 cup butter in a saucepan, stir in the flour, paprika, pepper and nutmeg.
Gradually add milk, stir until it boils and thickens.
Add cheese and wine, stir until the cheese melts.
Cool and then spoon sauce over the eggs.
Topping--------------------.
Melt 1 tbsp butter stir in the cornflakes, cool, and sprinkle over the top of the sauce.
Cover and refrigerate.
In the morning heat oven to 375F and bake for 20-25 minutes, serve.
Most Helpful
I have made these and they are excellent*****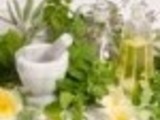 This was terrific, worked like a champ!

I made this Christmas Eve for breakfast Christmas morning and I'm sorry but I was disappointed. My mother was visiting and she and my husband liked it, but no one raved over it. We have eggs benny quite regularly and I think it may be just due to the fact that I am used to and like hollandaise sauce much better. I used back bacon instead of regular and both my Mom and I thought that regular bacon probably would have changed the flavour slightly for the better. If you like this type of sauce (reminded my Mom & hubby of a swiss cheese type fondue)and are up for a different twist to eggs benedict then you may enjoy more than I did. I did however like the method and would do it up ahead again sometime, but will use hollandaise sauce instead. I liked the crushed corn flakes on top and I added some parsley for a little colour.