Boomette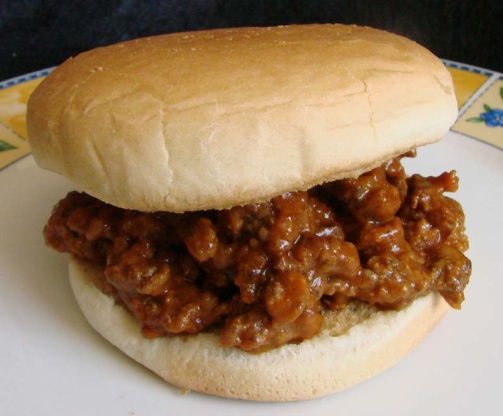 Everyone can have their own sloppy joe recipe since it's such a fun and easy food to play around with. You can add chopped bell pepper, celery, onion, and add more or less of an ingredient to suit your taste. Just play around with it!
It was my first time eating a sloppy joes and I really liked it. It has the taste of a burger because of the ketchup and mustard. Next time, I'll probably omit the vinegar. I omitted dried onions cause I didn't find them LOL Thanks Christineyy :) Made for Market tag.
Brown ground beef and drain fat.
Add rest of ingredients to beef and stir until all beef is coated and everything is combined.
Let simmer until reduced and thicker. Serve on buns!