Boomette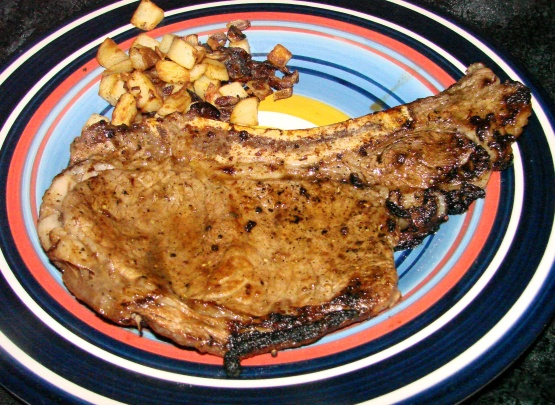 This is a concoction of my nephew's. He likes to experiment in the kitchen when he gets the notion. He has taught me a thing or two.
1 1⁄2 lbs chuck steaks

1

tablespoon seasoning (McCormick's Steakhouse)
1⁄4 cup marinade (A-1 New York Steakhouse)
Preheat grill. Season steak with Steakhouse Seasoning, massage into steak. Pour steakhouse marinade over steak. Massage into steak. Do not add salt or pepper because of the salt and pepper in both seasoning. Refrigerate for 3 hours. Grill for 15 minutes or to desired doneness.