Bergy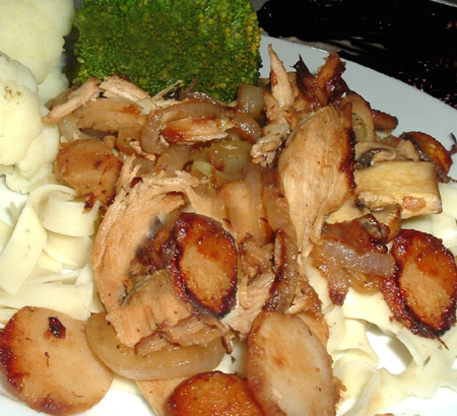 I've been making this ever since I was first married (18+ years so far) and my family never gets tired of this.

This is a great way to use up turkey left-overs. I used chopped already roasted turkey, fresh mushrooms and some fresh brocolli. I didn't have any water chestnuts, so I omitted them. I also added some Chinese Chow Mein Noodles (dried) at the end and let them steam for a couple of minutes. I will make this again......
Saute the turkey strips in a little oil until browned.
Add the celery, onion, mushrooms and water chestnuts.
Stir-fry until the onion becomes translucent.
Add the brown sugar, salt and soy sauce, cook for an additional 10 minutes until ready.
Serve with plain white rice.