lilchris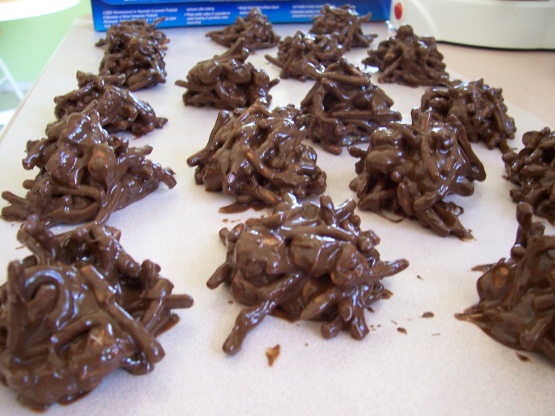 A quick and simple desert recipe from my mom. There are several similar recipes on here for chow mein cookies, but I didn't see this exact combination.
Microwave chocolate chips and peanut butter until melted, about 1 minute. Mix until smooth.
Stir in marshmallows and chow mein noodles until well coated with chocolate.
Drop by spoonfuls onto wax paper or in paper muffin cups. Let sit until firm.