Sara 76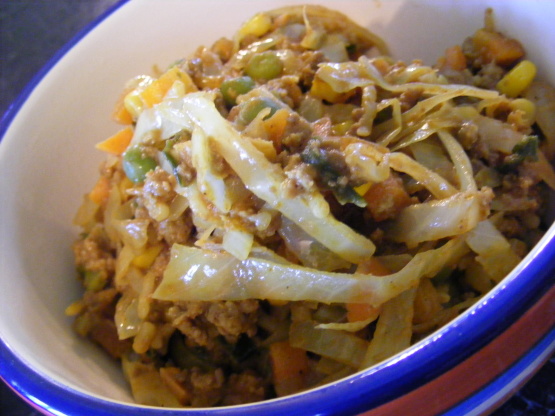 A favourite my kids love! My kids love this stuff DH and I are not quite as impressed but I am endevouring to find my MIL's recipe she used to make the kids when they were younger and visited her (which was a top secret recipe she never shared with me). I was told this is very close by my kids (now teenagers) ......... as they shovelled this recipe down!
Heat oil in a large frying pan or saucepan over high heat and cook mince until browned ( I drain off the meat in a colander at this stage to drain excess fats and then put back into fry pan).
Stir in curry powder and cook a further minute.
Add remaining ingredients and stir until well combined.
Cover and simmer for 8-10 minutes, stirring occasionally, until cabbage is tender.
Serve.