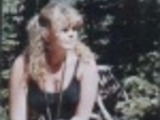 Delicious fried burrito like Mexican meal. Serve with spanish rice and refried beans for a complete meal.
Directions
Combine meat, water, garlic, chilies, chili powder, vinegar, oregano, salt, cumin and pepper in a medium saucepan.
Bring to boil.
Cover and reduce heat and simmer for about 2 hours or until meat is very tender.
Uncover and boil rapidly for about 15 minutes or until water is almost evaporated.
Watch closely and stir near end of cooking time so meat doesn't stick.
Remove from heat.
Using 2 forks, shred meat very fine.
Add a little of the green chili sauce to moisten if necessary.
Warm tortillas wrapped in foil in a 350 degree oven for 15 minutes.
Spoon about 1/4 cup meat mixture onto each tortilla, near one edge.
Fold top and bottom edge over the meat filling.
Fold the two sides in over filling.
Secure with toothpicks.
Fry filled tortillas in 1/2 inch hot oil or fat for 1 minute on each side or until golden brown.
Drain on paper towels.
Keep warm in 300 degree oven while frying remaining chimichangas.
To serve, ladle some green chili sauce over the chimichangas.
Top with lettuce, sour cream and guacamole.
Note: Unfried chimichangas can be made ahead and frozen for another meal if desired. Prepare as directed and freeze in freezer bags. Thaw and fry. The recommended chili sauce can also be frozen to go with your frozen chimichangas.
Most Helpful
VERY tasty! I cooked the meat all day in a crock pot instead and then transferred it to stove top to boil down the rest of the liquid - it broke apart almost completely on its own. I served with your spanish vegetable recipe- wonderful meal!
This was a great recipe. I only had 1 pound of stew meat, so I halved the recipe. I also added 1/2 t. ground coriander and I divided the chili powder with chipotle chili powder. Turned out great!!!
I made this exactly as written and I would only make one small change. I'd use less salt because it was pretty salty in the end. Great recipe and so easy!