Chorizo- Veggie Version Included!
twissis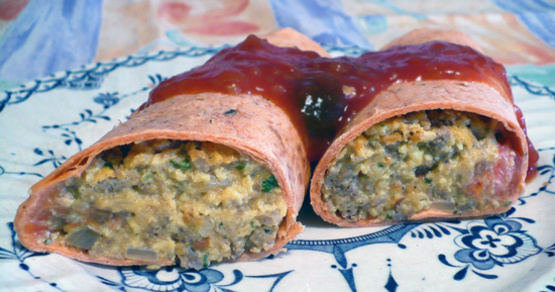 My husband came up with this recipe when I wouldn't let him buy the real thing anymore. It's very tasty and if you use ground pork is exactly like the stuff you buy at the grocery.

I love chorizo but have pretty much given it up for health reasons. Having a healthier way to prepare my own is a delight. I made a pound using lean ground turkey meat and z-Sweet (a natural zero calorie substitute) in place of the sugar making this compatible with the WW Core program. The results were terrific and had all the flavor of the pork version with a good amount of heat. Used a small amount with scrambled egg whites for breakfast and chilled the rest to use in a stew later. The chilled sausage was even better than the morning version as the spices were more melded and developed. If you have time mix this the night before to use later. As Annacia said a real keeper.
mix well and cook through or add to your favorite recipe. This is great mixed up with scrambled eggs!