Mercy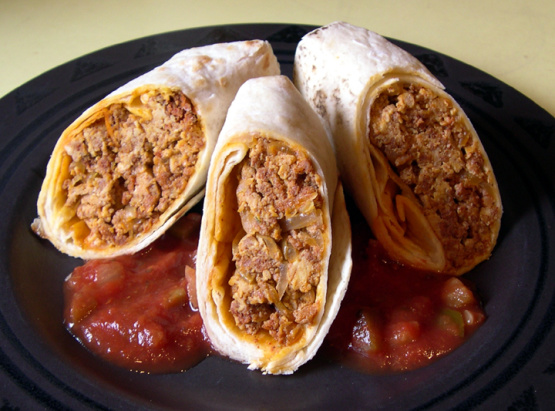 Outstanding rib-sticking breakfast, lunch or dinner

I prefer pork chorizo to beef, and the soft chorizo removed from its casing works best for scrambling. Some people cook the egg and sausage together, but I cook the chorizo before I add the egg just like this recipe suggests. To add texture I also fry up diced potato, and it isnt complete without cheese, sour cream and hot sauce. I make this for dinner all of the time, but when we camp, it's a must have for breakfast. Yummilicious.
Fry a chopped onion and chorizo (broken up)together until onion is tender and translucent.
add 6 to 8 beaten eggs after everything is nice and brown.
Keep'em moving until cooked.
Serve it on a sour cream coated pan-grilled tortilla, add a bit of grated Monterrey jack and avocado (if desired).
Serve with more sour cream and hot sauce.