gailanng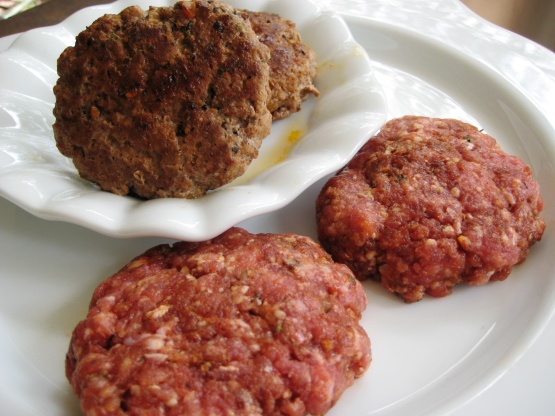 If you have a hard time finding chorizo, try making your own chorizo. It is good in a variety of Tex-Mex dishes. Especially good with scrambled eggs and onions in a warm flour tortilla for a breakfast taco.

Call in the fire trucks!!!! I think the new brand of chili powder we purchased is a 5 alarm and this recipe was a hot one. In the freezer to cool off! Now I'm all set for mexican cooking.
Grind pork.
Add one at a time; salt, chili powder, vinegar, garlic, oregano, and cumin, mixing well after each addition.
Pack in a crock, or glass jar for at least 8 hours but preferably 24 hours.
Cook as needed in skillet.
It will look like ground meat.
May be frozen.