Parsley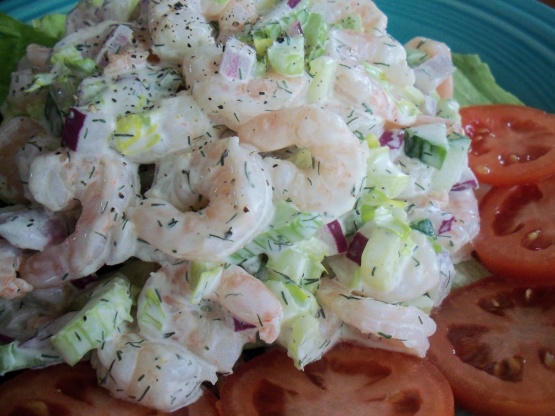 A simple taste good salad. My favorite way to serve it is in another vegetable like an avocado.
Cut shrimp in halve or thirds depending on the size.
Peel cucumber and chop cucumber, celery and onion, small. (**Note: If using a regular cucumber then after peeling cut in half and spoon out seeds).
Add the remaining ingredients, mix well.
Season with salt and pepper.
Serve over lettuce or in a hallowed out veggie.