Chopped Greek Salad With Chicken

The ingredients list look long, but is actually easy to throw together. This is a meal in itself and a good way use up your leftover chicken. Serve with pita bread and/or hummus. Can sub sweet bell peppers for some of the tomatoes and cucumbers. Stay within the recipe's measurements or there may not be enough dressing to coat. From Eating Well.
Directions
Whisk vinegar, oil, dill (or oregano), garlic powder, salt, and pepper in a large bowl. Add lettuce, chicken, tomatoes, cucumber, onion, olives, and feta; toss to coat.
Most Helpful
Great salad ! I am trying to focus on eating more salads between now and Christmas and this was perfect for us. It went a long way and the chicken was a marvellous addition. Two visiting boyfriends ate it with great gusto and salad would not be their first choice !!
I love Greek salads. Adding chicken to a wonderful Greek salad worked perfectly for our meal tonight. The dressing has great flavor (I used the dried oregano) and complements the salad very well. Yummo!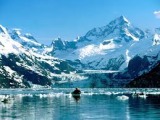 Absolutely delicious, quick and easy weeknight salad. I used Kalamata Olives instead of the black olives called for. I used oregano instead of the dill because it is better loved in my home. I also increased the olive oil to just over 1/3 of a cup and used my immersion blender to emulsify it.