dojemi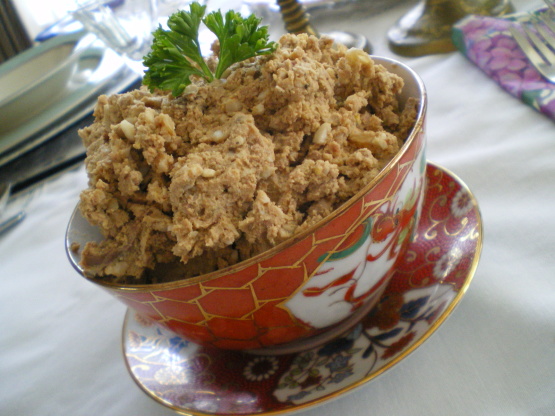 This recipe can be adjusted to your taste. At times I've added an extra onion and egg. Taste-test as you mix.
Melt 1/4 cup oil in skillet.
Add onions and saute' for approximately 10 minutes or until they are caramelized.
Remove and set aside.
Melt remaining oil in same skillet.
Saute' livers for 10 minutes, stirring occasionally.
Chop, or mash, livers to desired consistency.
Add the onions and eggs and mix together.
Add salt and pepper, to taste.
Mix well and chill.
Serve at room temperature.