Choose Your Own Adventure Easy Toss-N-Bake Potatoes
Calee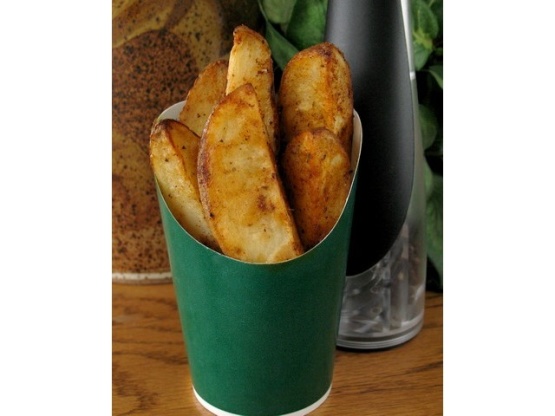 It's no secret that I love potatoes. This is a simple recipe that you can make your own. If you don't see your favorite seasoning here, go ahead and use it!
6 -8

potatoes, well scrubbed
1⁄4 cup olive oil

Choose Your Seasoning

barbecue seasoning
taco seasoning
creole seasoning
Scrub and quarter potatoes.
Put in ziplock bag with olive oil and toss until well coated.
Add seasoning of choice and shake again.
Pour out on an uncovered pan or dish.
Bake at 400º for 25-30 minutes or until potatoes are tender.
Serve with sour cream, ranch dressing, etc., if desired.