Chole (Curried Garbanzos)
This is a very popular Punjabi dish (Punjab is a state in North India). For more information on some of the Indian spices used in this recipe, refer to http://www.foodsubs.com/SpiceInd.html . This recipe is posted by request, from "Vegetable Delights" by Malini Bisen.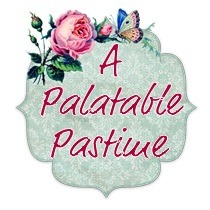 This was a very delicious dish that was easy to prepare that both my husband and I enjoyed! I used canned chickpea/garbanzos to make this a quick and easy meal! It smelled so good while it was cooking I was lucky to have food there when it was finished (I was nibbling along the way). We were delighted to try a chole without a tomato-based sauce as we hadn't had that before. It turned out very nicely with the mango powder. The spicing in this was nice, not too hot, I think, for some to be able to go ahead and try as it is. There will be some heat, but your eyes won't be filled with tears! For others, like me, they can ramp up the heat if they wish! :) I did add some more water towards the end to keep the consistency nice and moist but that's no problem. This is a great dish to serve with curried vegetables, and nice warm breads! If I had room I'd go eat some more! Great job, Anu! Thanks for the recipe!
Mash one teaspoon of the cooked chickpeas.
Heat oil or ghee in a heavy skillet over medium heat.
When heated, add the chopped green chilies and ginger, stir.
Remove the skillet from the flame and add the red chili powder, turmeric powder and coriander powder.
Stir, and return the skillet to the flame.
Add the diced potatoes and saute for about 8 minutes or until the potatoes turn golden brown.
Now add the cooked chickpeas and salt.
Saute for a minute, and then add the 1 teaspoon of mashed chickpeas, and mango powder or tamarind pulp.
Add 1 cup water and bring to a vigourous boil.
Garnish with chopped coriander and sprinkle with the ground spices.
Serve hot with baturas (deep fried Indian bread), or rotis (common Indian flatbread), or nan (thick Indian bread).