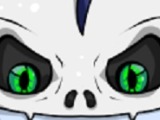 50% fizzy root beer, 50% chocolate milk. What do you get when you slam them together? A crazy combination that will have your head spinning...
1 cup cold root beer (any brand)
1 cup cold chocolate milk (any brand)
Directions
Mix it all together and serve -- .
Reviews
Most Helpful
I thought this was quite tasty, although I was surprised by how it appeared. I expected more of a foamy head then there was. It looked like innocent chocolate milk, however when I began to drink it through a straw, that is when the zing began. Reminded me of a rootbeer float in taste. My DH told me that he use to make a drink similar when he was a teen with a mixture of cola and plain milk, but this was totally new to me. Made for Spring 2013 PAC.

YUM. This was a very different but delicious drink. Like the prior reviewer, this is not a combo I could of thought of on my own but it works. Thanks :)
These are so simple to make but so good. This recipe is a keeper and we make them all the time now. Thank you Fox Sonoma for posting this. I would never have thought of it on my own.