Chocolaty Caramel Pecan Bars
I make these cookies every year for Christmas. I have to make a double batch though because they are everyones favorites. They are fantastic! Even cold from the fridge they are awesome. HINT: score the top of the chocolate topping before you put it to firm up in the fridge; it will make it easier to cut them. They ARE a bit delicate at the base, but I promise you, no one will care lol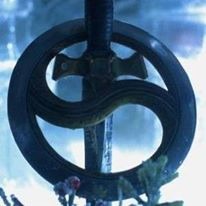 After reading Janet's description of these cookies, I was super careful taking them out of the pan. I didn't have to worry though as the base wasn't delicate at all and held together very well. The taste was very rich and decadent. The only problem I had was with the chocolate topping as it didn't want to firm up very well. I believe this was my fault though. I think I didn't use quite enough chocolate chips. I'll definitely be making these again making sure I use the correct amount of chocolate chips next time. Thanks for sharing the recipe!
CRUST

1⁄2 cup powdered sugar
1⁄2 cup butter, softened

1

tablespoon whipping cream

1

cup all-purpose flour

FILLING

35

caramels
1⁄2 cup whipping cream
2 1⁄4 cups pecans (I use chopped)

TOPPING

1

teaspoon butter
1⁄2 cup chocolate chips (it called for milk chocolate originally, but I always use semi- sweet myself)

2

tablespoons whipping cream
Heat oven to 325 degrees; Grease a 9 inch square pan.
In medium bowl, combine the 1/2 cup powdered sugar, 1/2 cup butter, and 1 tablespoon cream; blend well.
Add flour; mix until crumbly.
With floured hands, press evenly into the greased pan.
Bake at 325 degrees for 15 to 20 minutes or until firm to the touch.
Meanwhile, in a medium saucepan, combine the unwrapped caramels and 1/2 cup whipping cream.
Cook over low heat until caramels are melted and mixture is smooth, stirring occasionally.
(I actually use the microwave for this step; it is quicker with less chance of burning).
Remove from heat.
Add pecans; stir well to get them coated.
Immediately spoon over cooked crust.
spread CAREFULLY to cover crust.
In small bowl, combine topping ingredients.
Microwave until smooth, being careful not to burn the chocolate.
Drizzle over filling (I just spread it on there-- heck with pretty:p) Refrigerate one hour or until it is firm.
Cut into bars.
Makes 24 bars-- at least in theory lol.