Chocolatier Dark Chocolate Orange Fondue
Boomette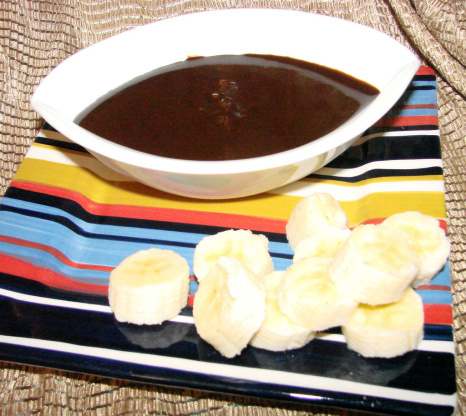 This recipe comes from inside a wrapper of a Nestle Chocolatier Premium Baking Chocolate, Dark Chocolate 53% Cacao Bar. It's suggested that it be served with fresh fruit, cake cubes and/or pretzels. I haven't made it yet, but would probably increase the amount of orange zest.
Heat cream in small, heavy-duty saucepan over MEDIUM-HIGH heat, & bring JUST to a boil.
Remove from heat, & add chocolate, stirring until smooth.
Add liqueur & zest, mixing well.
Transfer fondue to fondue pot, & place over low heat.
Stir often while on heat, while serving.