Chocolatey Mocha Crinkles
Redsie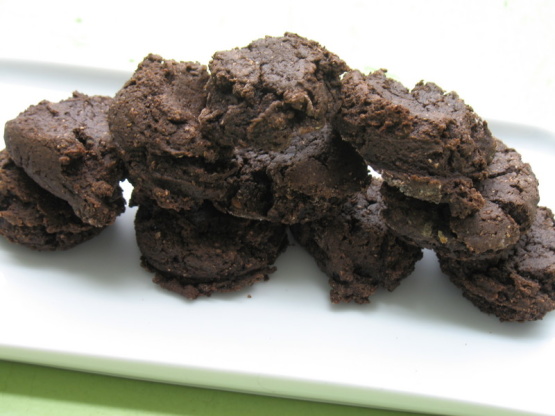 These are very dark, chocolately cookies with a bit more than a hint of coffee. If you prefer a stronger taste of coffee, increase the coffee crystals 1 1/2 tbsp.

Top Review by katii
These were pretty good cookies. I made them gluten-free by using a blend of rice, buckwheat, tapioca, and corn flours. I really like the blend of dark chocolate, coffee, and cinnamon! They were a bit fragile but I'm sure that is because of my flours. Thanks for posting.
In a large bowl beat together margarine and brown sugar, add egg whites and yogurt, mix well.
Mix in the cocoa, coffee crystals, and baking soda.
Finally add in the cinnamon and flours; mix well.
Roll into teaspoon (or so) sized balls. If you feel it is needed, cover and chill dough 2 hours to firm it up (I have never had a problem with dough stickyness and therefore don't chill the dough).
Place dough balls about 2" apart on cookie sheets.
Bake at 350F for 8-10 minutes until edges are firm.
Yield 45 small cookies.