berry271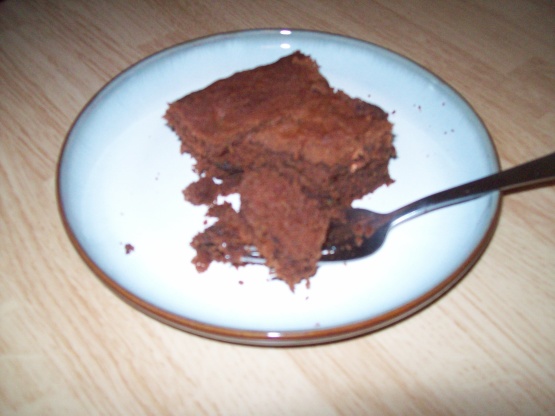 A very moist and yummy chocolate cake with a veggie serving mixed in. Seriously I have served this at the daycare I work at and NO ONE, not even the pickiest of vegetable avoiders noticed the zucchini. This was adapted from Eloise Swisher's recipe posted on allrecipes.com.
Preheat oven to 350.
Grease a 9 by 13 dish.
Using electric mixer, cream butter, oil, and sugar.
Add eggs, milk, and vanilla, and mix well.
Add flour, cocoa, baking soda, baking powder, salt, and cinnamon, and mix well.
Stir in zucchini and chocolate chips.
Pour batter into dish.
Bake until a toothpick inserted in the center of the cake comes out clean, about 35-40 minutes.