CandyTX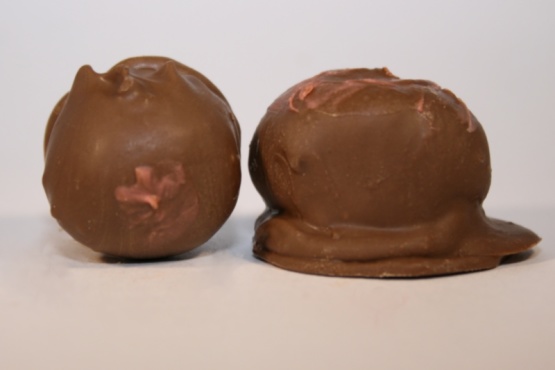 Simple, yet delicious. Outstanding chocolate flavor.
Bring cream and sugar to a scald.
Stir in butter.
Stir in chocolate.
Stir in liquor.
Refrigerate slightly, bring to room temperature, whip if desired to create a lighter truffle filling or leave as is for a chewy version.
Pipe or scoop out into a 1 inch ball.
Refrigerate for at least 1 hour, then serve.
Options: Roll finished, refrigerated chocolate truffles in melted coating chocolate, ground nuts of your choice or in cocoa powder.